Lykke Li ("Lick-ee Lee") is a 24 year old singer-songwriter hailing from Sweden. Her songs speak of love and of growing up, reflected in the titles of her albums:
Youth Novels
and her sophomore album released earlier this year,
Wounded Rhymes
. A couple of years ago I heard her song "
Little Bit
" and fell in love with the creativity of her songwriting and the uniqueness of her voice. Her music is a mix of pop, indie rock, and electronic, but there are elements of her sound that make it difficult to classify into any one genre.
I saw her front and center at Lollapalooza this past summer and she blew me away. She's just as lively and crazy on stage as you could imagine by listening to her music.
Here are a couple photos I took at the show: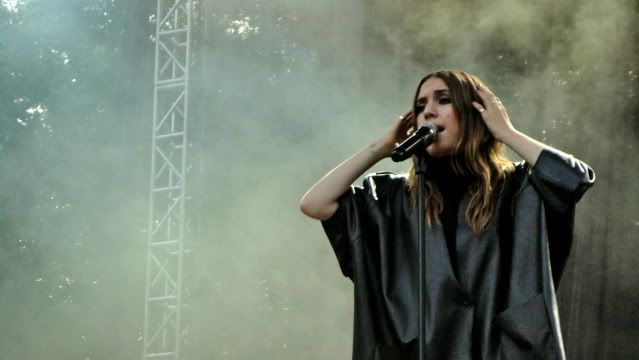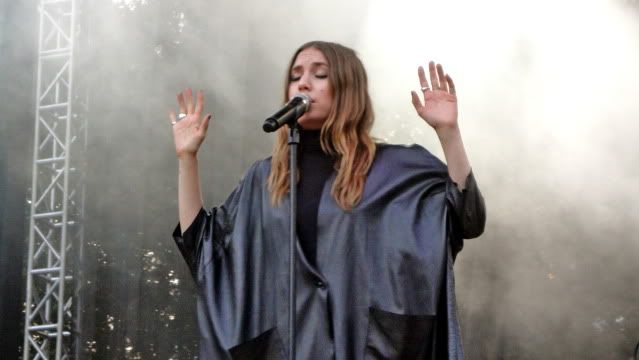 Photo © Hélène Dryden
Check out this video of an acoustic version of her song "
Youth Knows No Pain
".
Lykke Li has come a long way since 2008 and even made it as far as the moon. Yup, you read correctly:
watch the rest of her "Live on the Moon" videos
here
.